Cassie Ashton has magical way of helping people re-frame life events. She is a coach, counselor, author, and speaker. Cassie is well educated in the field of energy psychology and is devoted to teaching others how to create emotionally healthy, happy lives.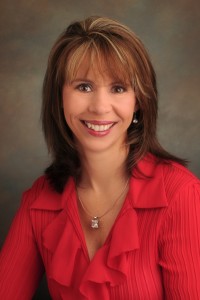 She began her studies by receiving a Bachelor's degree in Psychology and has continued her studies by attending the Institute of Healing Arts receiving her facilitator's license. She has also studied with the Ford Institute becoming a Certified Integrative Coach Professional and with Carolyn Myss at the CMED Institute receiving certification as an Archetypal Counselor. She has been trained to do Brain Integrations and is a New Pathways Practitioner as well as studying Ego Management with Interactional Dynamics. Her extensive knowledge allows her many resources to assist clients through the transformational process.
People feel most lost when they are out of touch with their own story. Cassie uses her gifts as a professional storyteller and lover of story to help clients reconnect to their stories through stories. She helps them write and rewrite their stories and understand the message and power of their wounds.
She has a private practice in Draper, Utah where she works with individual clients and teaches a variety of courses on emotional health education and personal development. Cassie loves teaching, speaking, writing and inspiring others to be their best selves and connecting to their soul's purpose.